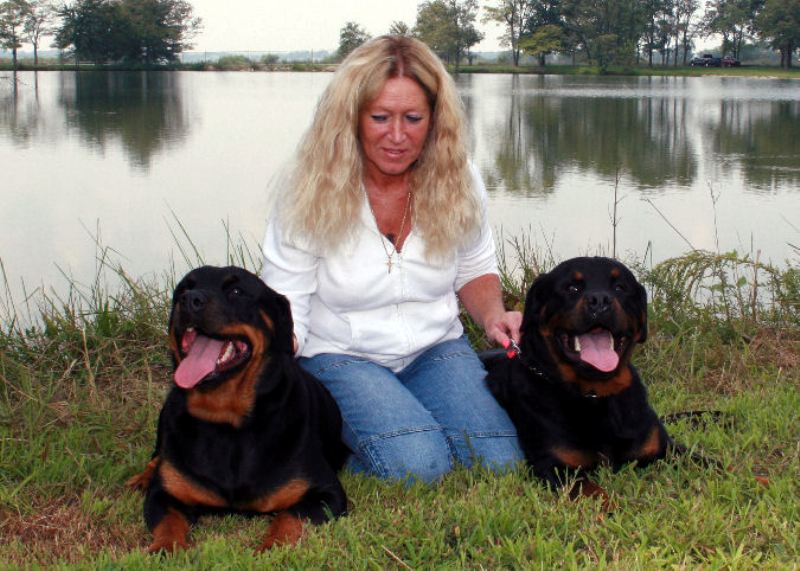 My name is Patricia Priest. I live in Owensboro, Kentucky. This is a small town located in Western Kentucky near the Ohio River. We have 5 acres of land, which gives every one plenty of room to roam. Its unfortunate all my dogs and cats have become lazy. I guess they will have to learn to use the treadmill.
I have been involved with Rottweilers for the past 9 years. I became involved in showing my Rottweilers in 2005 after I purchased a Rottweiler to replace Sissy, which we all know can't happen. I was extremely against breeding of any animals until I saved my first Rottweiler, Sissy, who died at 4 years old. I lost her bloodline and to date have never found anything like it.
I have been rescuing animals for over 20 years. I think Iíve had just about every domestic animal you can think of. I currently have 12 rescued dogs and 14 rescued cats. Believe me, this is all I can handle. I am not affiliated with any type of rescue agency for animals which means my animals will never be put to sleep and will have a home till I either place them or they die. It's very expensive taking care of all these animals plus it takes all my time. But somehow, I seem to always find the time and when money is short the Good Lord seems to make it come from somewhere. I have a lot of help from my family and friends.
I hope you enjoy looking at my animals.
Trisha